Meet Dr. Bradley K. Adler, MD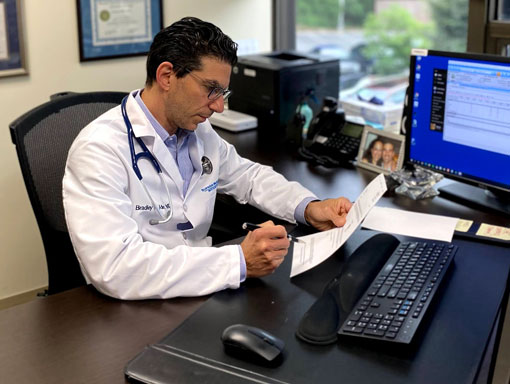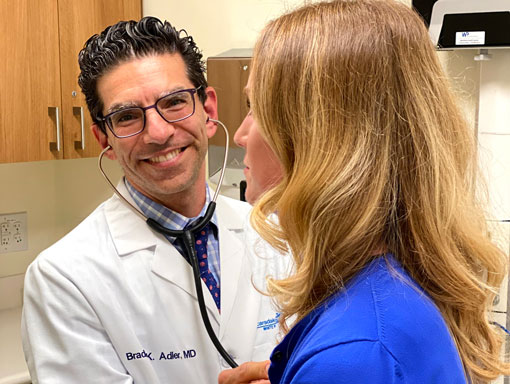 Dr. Adler is board-certified in Internal Medicine and has been in private practice since 2002. He is passionate about establishing a warm, welcoming and supportive environment for patients seeking to enhance both their physical and mental health. Dr. Adler collaborates with colleagues to offer his patients a well informed and experienced team approach to care, while remaining their singular advocate.
Education:
Medical Degree: SUNY Health Science Center, Brooklyn, NY, 1999
Internship/Residency: Internal Medicine, Montefiore Medical Center, Bronx, NY, 2002
Charitable Organizations Dear To Me:
AFYA Foundation
Afya creates access to critical medical supplies where there is none, supplies like sutures, bandages, assorted surgical instruments, and more. Afya's programs give these supplies a second life, diverting them from landfills to wherever they are needed—making us a vital link in the global medical supply chain.
White Plains Hospital
The hospital has earned a 5 Star Overall Quality Rating from the Centers for Medicare & Medicaid Services (CMS), among many other honorable recognitions. Continuously growing and improving as an organization, White Plains Hospital goes above and beyond in serving the community with top doctors, nurses, and other health providers and support staff.
ReSET Westchester
ReSET Westchester welcomes refugees to our area (currently from Afghanistan and Ukraine). ReSET provides support for families and indiviuals looking to establish safe homes and develop a sense of community, so they are able to live full, independent lives.
Their support ranges from English classes, driving lessons, and job training to assistance in finding affordable housing in the area. I personally work with ReSET Westchester to help refugees in our community navigate our complex healthcare system.
Their work serving the greater Westchester area strengthens and unities our community.
Access Psychology Foundation
The goal of Access Psychology Foundation is to ensure that mental health resources and services are available for all. They focus on increasing inclusion and equity in our community by providing access to mental health treatment, as well as training for emerging clinicians from historically underrepresented communities.
Their work is incredibly valueable given the mental health crisis our country faces today.